Blood Sugar: Racial Pharmacology and Food Justice in Black America (University of Minnesota Press, 2016) critiques the racist ways biomedical scientists, government researchers, and drug companies use concepts of race and ethnicity to study and treat metabolic syndrome.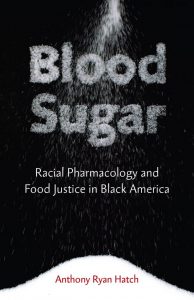 "Blood Sugar is itself a social justice project. It challenges us to conduct more rigorous studies on metabolic syndrome and gets academics, policy-makers, and physicians at the same table, or exam bed, to have more collaborative and productive conversations about how it affects the radicalization of medicalization, drug treatment, and health."
– Rashawn Ray, Contemporary Sociology, December 2017
"Medical sociologists, public health theorists, and historians of medicine will find this work of critical social theory most useful, and it should be consulted by policy makers who interrogate the limits of personal responsibility for health."
– Harriet Washington, ISIS, December 2017
"Bearing personal witness from the frontiers of the quantified self, Anthony Ryan Hatch offers a reimagining of metabolism as a form of social knowledge. Blood Sugar makes a key contribution to our understanding of the evolution of racial health disparities."
– Alondra Nelson, author of The Social Life of DNA: Race, Reparations, and Reconciliation after the Genome
Read an excerpt from the Introduction to Blood Sugar in Catalyst: feminism, theory, technoscience.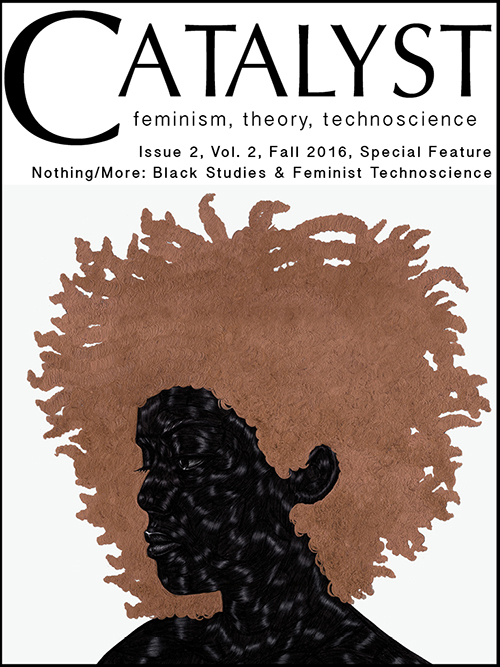 Watch an interview about Blood Sugar on Rising Up With Sonali!